Hello,
Today I am once again linking up for book club!
This week I read 2 books, both of them pretty good and historically interesting!
First up -
The Light Between Oceans
by M.L.Stedman
Here is the synopsis from Goodreads.com:
"
After four harrowing years on the Western Front, Tom Sherbourne returns to Australia and takes a job as the lighthouse keeper on Janus Rock, nearly half a day's journey from the coast. To this isolated island, where the supply boat comes once a season and shore leaves are granted every other year at best, Tom brings a young, bold, and loving wife, Isabel. Years later, after two miscarriages and one stillbirth, the grieving Isabel hears a baby's cries on the wind. A boat has washed up onshore carrying a dead man and a living baby.

Tom, whose records as a lighthouse keeper are meticulous and whose moral principles have withstood a horrific war, wants to report the man and infant immediately. But Isabel has taken the tiny baby to her breast. Against Tom's judgment, they claim her as their own and name her Lucy. When she is two, Tom and Isabel return to the mainland and are reminded that there are other people in the world. Their choice has devastated one of them."

My thoughts: I liked the book but you pretty much get the whole plot from the synopsis. I also just couldn't like the wife either. The information about the lighthouse industry in Australia was really interesting. A lot of people are just raving about this book and giving it 5 stars - I mean its a good piece of fiction but is it super original - not really.




Next up

The Painted Girls

by Cathy Marie Buchanan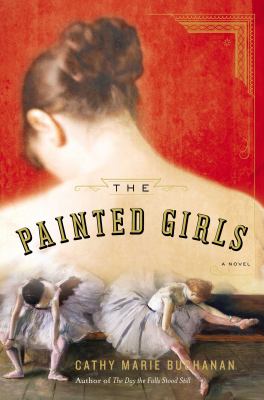 Synopsis from Amazon.com:

"1878 Paris. Following their father's sudden death, the van Goethem sisters find their lives upended. Without his wages, and with the small amount their laundress mother earns disappearing into the absinthe bottle, eviction from their lodgings seems imminent. With few options for work, Marie is dispatched to the Paris Opéra, where for a scant seventeen francs a week, she will be trained to enter the famous ballet. Her older sister, Antoinette, finds work as an extra in a stage adaptation of Émile Zola's naturalist masterpiece L'Assommoir.

Marie throws herself into dance and is soon modeling in the studio of Edgar Degas, where her image will forever be immortalized as Little Dancer Aged Fourteen. There she meets a wealthy male patron of the ballet, but might the assistance he offers come with strings attached? Meanwhile Antoinette, derailed by her love for the dangerous Émile Abadie, must choose between honest labor and the more profitable avenues open to a young woman of the Parisian demimonde. "\

My thoughts: I really liked how you could look up the paintings referenced in the book on Cathy Marie Buchanan's website. Also I had no idea about the "petit-rats", I assumed ballerina's came from the middle class. But then again there was hardly a middle class in Paris in the 1800's. And life was rough for these poor girls! If you like historical fiction, art and ballet - you'll love this!

If you want more Inner Beauty readings check out Ember @
BudgetSplurgeBeauty
!
We're both committed to getting an Inner Beauty Blog Hop going!! If you want to join let me know - we will link up on Fridays!
Until Next week!
Jasmine