Hello!
It's Monday - so I am linking uo with my 2 favorite blog hops! You should definetly check it out I ALWAYS find someone new to read each week and I love all the beauty and fashion I would never see otherwise - so go and blog out!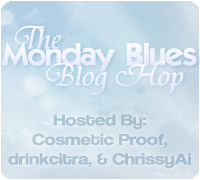 Click on either of the "pictures" to see who is hopping!
Have a wonderful Monday!
Jasmine