It's Monday!
And time for an awesome blog hop -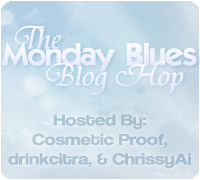 Check it out and make your Monday more fun with a few fun new blogs to read!
I'm also doing the BlogLove Therapy Blog Hop so this post is a 2fer -
Blog hops are seriously the best way to find blogs you'll love to read I know I already found some!
Jasmine